Annual Dance Show 2022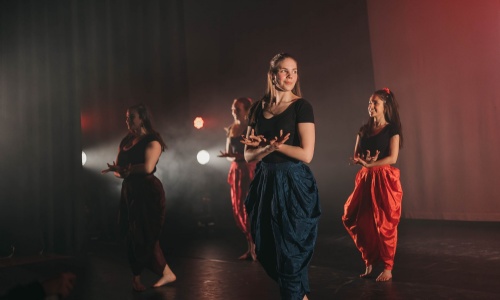 Spectacular return of Annual Dance Show 2022
It has been the biggest pleasure to work with the dancers on the Annual Dance Show 2022.This week's performances have felt like they have been a long time in the making. Having missed two years of dance shows, we were delighted to be able to present our work again.
The show consisted of a variety of pieces ranging from demonstrations of exam work by our A-Level & GCSE exam classes, to performances from our numerous extracurricular clubs. I would like to thank all of our dance leaders who do an amazing job of helping to run our clubs each week. Their contribution means that there is an opportunity for every student in the school to dance. This year our dance leaders have been Lily Meyer, Harry Fayers, Joe Freeman, Aimee Langwade, Laura Donnelly, Maisie Cochrane and Sanjana George.
I would like to take this opportunity to welcome Mx Tucker and Miss Pi to our Borlase dance family. Both of them have made a huge impact on our students this year and we have been so fortunate to have them working with us.
This year we've been delighted to have two former A-level dance students in school working with our dancers. Making her choreographic debut, Holly Lidgate has been coming into school whilst on holiday from London Studio Centre and produced a high level, technically demanding piece for our students. We have also been incredibly lucky to have Harry Elliott – one of the original members of our boys dance group -
working in school who not only has continued to inspire boys to dance but also gave a pretty good performance himself in the dance show!
As is the case every year, the dance show marks the end of our Year 13's practical
studies in dance and means it is time for them to focus on the written element of their A-Level. I would like to take this opportunity to thank Harry, Lily, Louise, Lizzie, and Aimee. These five young people have been the beating heart of the dance department for the last few years. I can still remember my first lessons with them 7 years ago and the first dance show back in 2015.
The dance show marks their last dance performance together on the Borlase stage and their first for a few years due to covid! Their passion for dance has been infectious and it has been a pleasure to watch them flourish into intelligent, creative performers. Iwill miss them hugely.
I am very proud of every single one of our dancers and the stunning performances they gave. A huge thank you to our dancers, Jenny and the tech team and the dance department Mrs Hindley, Mx Tucker, Miss Pi, Miss Lidgate and Mr Elliott.
Mrs Kirsty Ashby
Head of Dance