MFL Bake-off Competition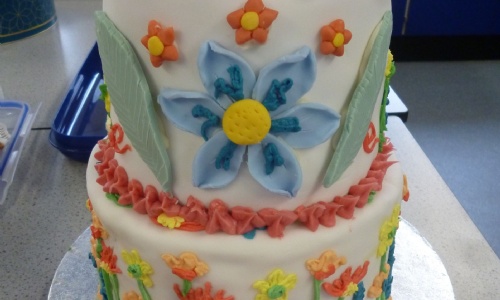 MFL Bake-off Competition celebrates the European Day of Language
We were so excited to see such wonderful entries in our annual MFL Bake-off Competition which took place on Tuesday 27 September. Celebrating the European Day of Language, the competition is open to both staff and pupils who wish to submit a cake with an MFL inspired theme.
Judges Mr Simpson and Ms Mountfield were incredibly impressed with the taste, presentation and creativity of all the bakes representing a variety of different cultures. Many thanks also to Mrs Dickinson, Miss Freeman and Mr Campbell for submitting a delicious lemon meringue pie, incredible Mississippi mud pie and fantastic flapjacks!
Congratulations to all the winners and runners up in each category.
Overall winner: Imogen Downes and Beth Aranaz (Year 11) with an amazing floral Victoria sponge Spanish cake
Best Taste:
1st: Japanese-themed cake - Ellie Stuart (Year 8)
2nd: Postre Chajá (Uruguayan peach cake) Katherine Perry (Year 13)
3rd: Chocolate and pear pavlova - Immi Batt (Year 8)
Best Appearance:
1st: German cake - Jess Clayton (Year 10)
2nd: French flag cake - William Kinder (Year 7)
3rd: Rabbit cake - Rhoderic Parker (Year 7)
Most Creative:
1st: Spaghetti cake - Amelie Riddle (Year 9)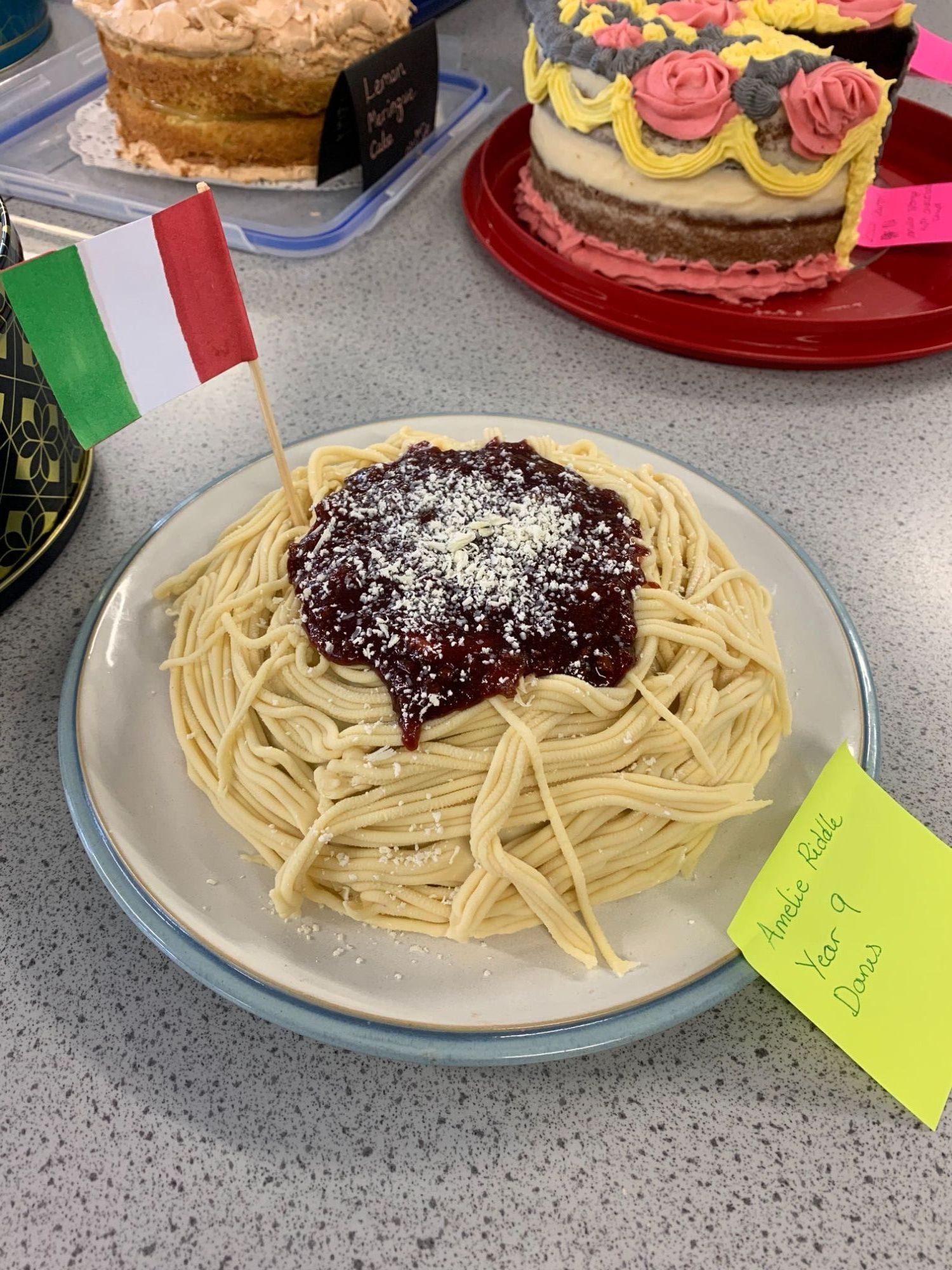 2nd: Frenchman cake - Mia Clayton (Year 11)
3rd: Italy cake - Daniel Brown (Year 7) with support from Jonny Hallatt (year 7)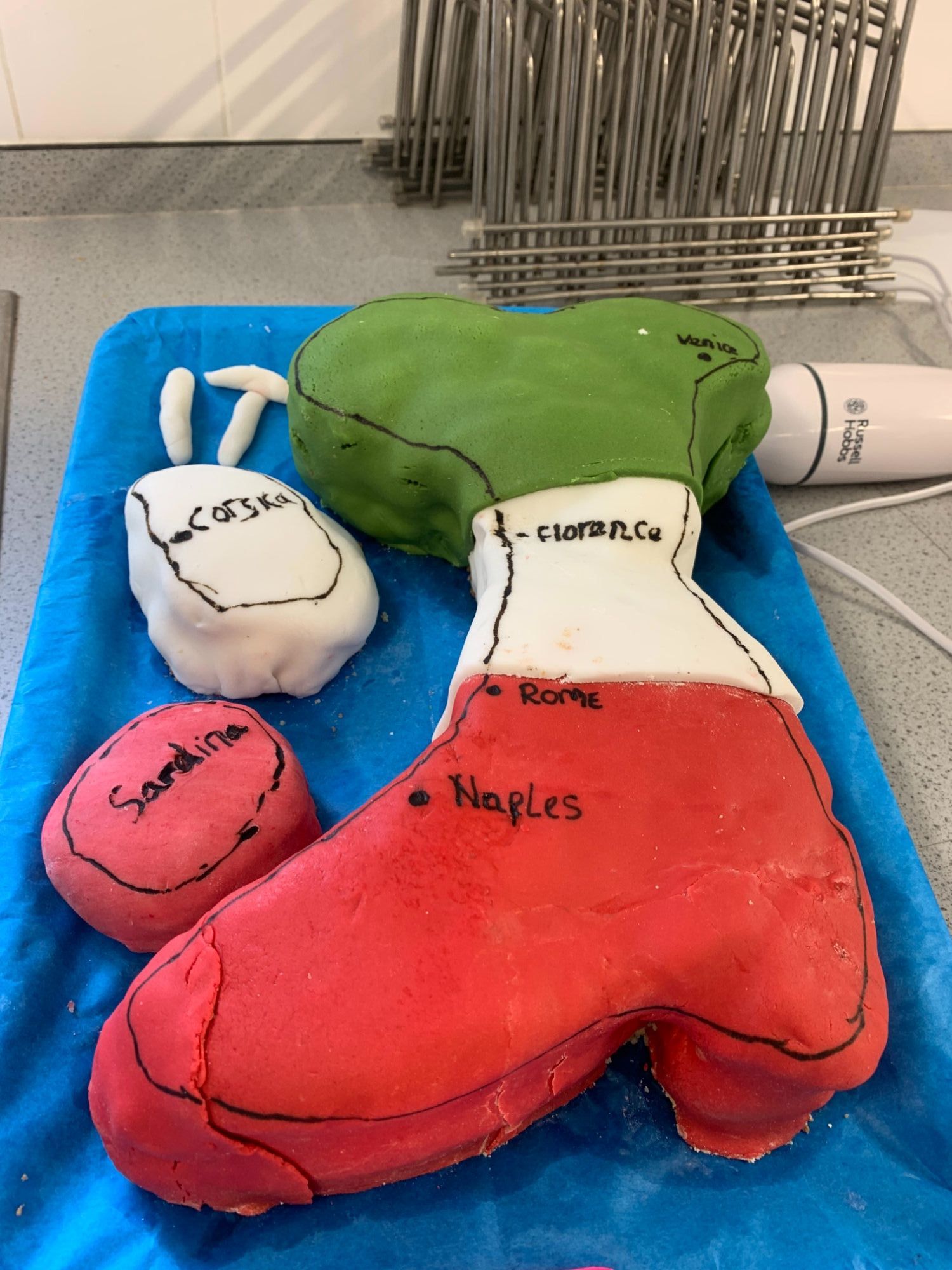 Best representation of national baked goods
1st: Æbleskiver (Denmark) - Abby and Ella Barford (Year 7 and 9)
2nd: Anzac Cookies (New Zealand) - Max Cook (Year 7)
3rd: Honey cake (Israel) - Sahar Feldberg (Year 9)
The very popular bake sale at lunch raised £150 which will be going to the charity "Translators without Borders"
Well done everyone and thank you for your support!
MFL Department