Charity Fashion Show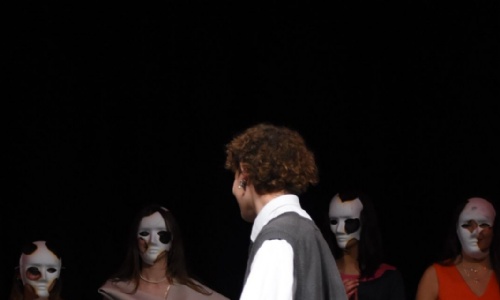 Borlase Charity Fashion show raises money for Wycombe Mind
On Thursday 29th September, we hosted Borlase's inaugural fashion show. Held in the Theatre, the event featured a runway show, showcasing many designs, as well as a vintage sale and bar serving soft drinks and food. Making use of sustainable, repurposed garments and fabrics, we presented a collection of work completed over the summer. Using a combination of unwanted deadstock fabric and donated second hand clothes purchased from local charity shops, our collections aimed to give a second life to fabrics which may otherwise have been discarded and forgotten.
All of the proceeds from the event have gone to our chosen local charity - Wycombe Mind. A charity providing much needed mental health support to people in our area. Wycombe Mind believes that no one should have to face a mental health problem alone. They work hard to support anyone that needs their help and assistance in the Wycombe district; including High Wycombe, Marlow, and Princes Risborough. They offer peer support groups throughout the week as well as a number of activities from their centre and local venues. They are also involved directly with the community in the various outreach projects they run.
The evening was a huge success, with a great reception to all of our designs, and huge demand in the vintage sale.
Thank you to all who came and supported,
Toby Casemore and Freya Rogers - Year 13