Endometriosis Charity Film Screening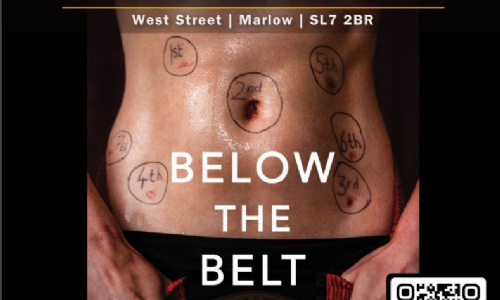 Exclusive film Screening on Endometriosis in Borlase Theatre, Wednesday 8 March 2023
We are delighted to announce that Sir William Borlase's Grammar School will be hosting an exclusive screening of the Endometriosis charity film 'Below The Belt' on Wednesday 8 March, 6pm in the Borlase theatre. A trailer for the film can be found here.
In this rare and exciting opportunity, Borlase will be screening the film in the Theatre for members of the community over the age of 16. The film aims to raise awareness of endometriosis and the challenges sufferers face. The film depicts the personal and inspiring stories of four patients urgently searching for answers to mysterious symptoms.
Endometriosis affects 176 million women worldwide. Often symptoms develop during the teen years with early diagnosis and treatment being key to successful outcomes. Through the lens of endometriosis, a disease that affects 1 in 9 women, the film shows how women are often dismissed, discounted and disbelieved. From societal taboos and gender bias to misinformed doctors and profit-driven healthcare, the film reveals how millions are effectively silenced and how, by fighting back, they can improve healthcare for everyone.
Borlase is delighted to be able to offer access to this documentary (plus panel discussion including a leading endometriosis surgeon) for International Women's Day. This is the first ever showing in a UK secondary school of such an important film.
After the event there will be a discussion panel featuring some of the leading figures in raising awareness of endometriosis including one of our students who is a fervent advocate for this cause.
Tickets are priced at £20 for adults and £15 for students. Please book using this link.