Apply to join our 6th form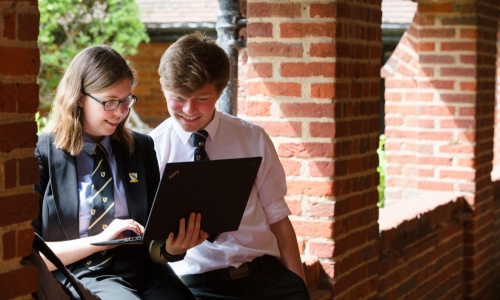 We are now welcoming applications from students who wish to join the Borlase 6th form in September 2020
Following the huge success of our 6th form Open Evening on 11 November we are now welcoming applications from Year 11 students who wish to join us in September 2020. If you are an enthusiastic student, passionate about learning and keen to join similarly focused and ambitious students then Borlase could well be the place for you.
Every year, we welcome some 80 to 90 external students to join those who move into the 6th form from our Year 11. Together, they share the inspiration, excitement and energy that comes from learning with subject specialists in a high-attaining but supportive culture. Our 6th form students excel in so many areas beyond just the academic and leave our 6th form truly empowered to follow things worthy and make a difference wherever they chose to progress to!
We hope that you would like to be a part of this. To find out more, please do look at the 6th form prospectus and department pages: these contain lots more information about life in the 6th Form at Borlase. If you wish to follow up your interest with a discussion or visit, please contact the school reception by calling 01628 816500 or by emailing enquiries@swbgs.com.
Applications to the 6th Form can be made using the forms available in our Admissions section of the website.