Borlase students in charity concert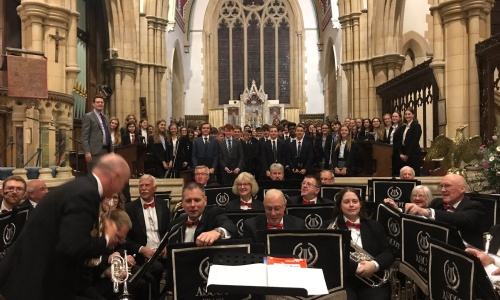 A selection of Borlase choirs joined forces with the renowned Ascot Brass to raise money for charity in the annual Marlow Rotary Charity Concert.
On Saturday 5 October a range of choirs from Sir William Borlase's Grammar school performed in All Saints' Church, Marlow as part of the Marlow Rotary Club's annual charity concert. They were performing alongside the renowned brass ensemble Ascot Brass in a concert that thrilled the capacity audience in the church.
Borlase choirs included the large senior choir Cantorum as well as smaller groups such as the Barbershop Boys and the Gospel Choir. The repertoire on display was exceptionally polished for a concert so early in the school year and enormous credit is due to Mr Seth Miall, Director of Music, and his team.