Finland Trip 2020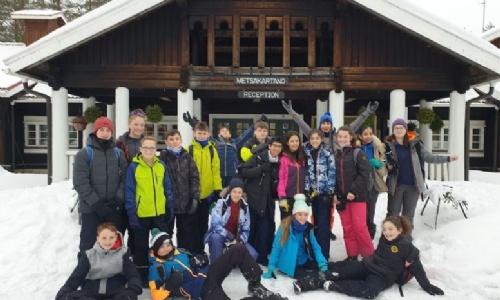 Year 8 and 9 head to Finland for 2020 expedition
During February half term, we went on an amazing expedition to Finland. We experienced many fantastic activities including snow shoeing, cross country skiing and even husky sledding. The facilities were amazing and we had lots of down time to bond and play games etc. It was great because you became so close to everyone, even with people who you had never spoken to before. The age gap between us didn't make a difference.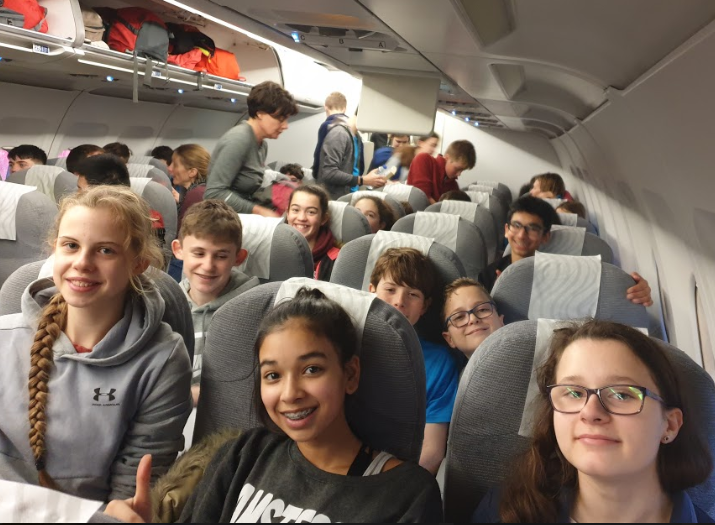 Even though we were split up during the activities, we were together in the morning, meals and evening. One of the highlights was the sauna. Every cabin had a sauna but it was really fun when we went to the communal saunas, where we played dares and rolled in the snow. Let's just say lying in the snow in your swimsuit hurts but is so fun!
We also played countless snowball fights. Fair to say snowballing a teacher is literally the best thing ever. One night we went down to the turf cabin, an incredible place, and participated in a Finish tradition. We were given a Finnish name and cooked sausages on the fire. After, we lay on the frozen lake and watched the stars and northern lights. Magical. Probably the most sensational thing you will ever see.
So many hilarious things happened: Miss Leibowitz was ambushed with snowballs and Miss Rayner broke a snow shoeing pole, fell in a ditch, and created a fire which resulted in the fire brigade coming.
On the last day, the two-metre-deep snow that was on top of the reception and dining hall fell down. Nick and Alex decided to create a magical cave which had a little tunnel leading to a room. They had lit small candles and placed them in little dents in the wall.
Overall, there was a beautiful atmosphere and we had an experience we will never forget. It was such a privilege to go and a massive thank to the teachers and instructors that accompanied us: Miss Rayner, Mrs Barclay, Miss Leibowitz, Alex and Nick.
Best trip ever.
Natasha Rasmussen, Darcey Skelton, Keani Choi
Finland Expedition team 2020