Mrs Hopper: star of BBC Bitesize!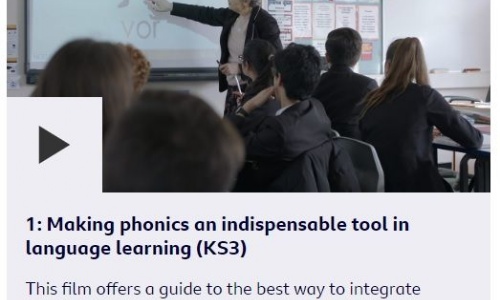 A video featuring Borlase's head of MFL, Mrs Jenny Hopper, is now on BBC Bitesize helping language teachers and learners all around the UK
The Modern Foreign Languages department at Borlase is a nationally recognised centre of excellence, being one of nine national hub schools working with the National Centre for Excellent for Language Learning (NCELP) to drive improvement in MFL teaching and to increase the uptake of languages at GCSE.
Mrs Hopper is one of 18 teachers working closely with NCELP to support other MFL teachers to develop their pedagogy. Visits to other schools and face-to-face training has been a major part of this project, but NCELP always planned to wider the scope of their project through producing videos to be shared on online platforms such as BBC Teach and BBC Bitesize. The current conronavirus shutdown has only increased the importance of this online mission and we are proud and delighted with the role that Mrs Hopper, and the whole Borlase MFL team, is playing at this time.
Watch Mrs Hopper in action here, focusing on the importance of phonics to language teaching.