An open letter from Miss Mountfield on Black Lives Matter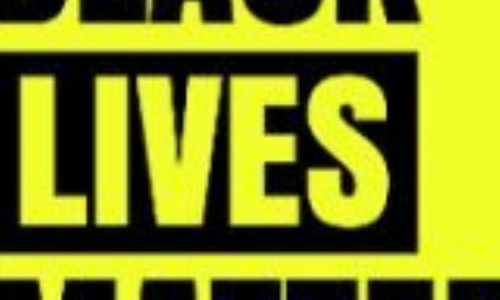 In response to the Black Lives Matter protests that have taken place since the killing of George Floyd on 25 May 2020 and the statement of support and solidarity issued by the school, a group of former students wrote to the school to ask for more detail about our engagement with issue. Miss Mountfield sets out the school's response below. The text of her open letter is also available to download here.
Thank you to all the Borlasians past and present who have added their support to this letter. I find it uplifting to see so many of you speaking out for change in society and recognising the importance of education in helping to bring this about. Thank you too to Georgia, Tara, Manami and Sam for setting out this letter and meeting with Mr Simpson and me to speak in more depth about the issues raised in this letter and offering us support.
The recent shocking and deeply saddening events in America, and the associated protests and campaigns in this country, have forced us all to look at ourselves and our society and reconsider what has shaped our view of the world. We responded by releasing this statement last week to express our recognition of the importance of this issue. All schools have a duty to open eyes and minds to a more balanced, truthful telling of our history, including British history, which better informs our understanding of our present. It is important we create opportunities for difficult subjects to be discussed in a safe and supportive environment in our schools. I will share with you what we have been doing at Borlase and clearly there is more to do. This work has to be sustained and cannot be a tokenistic response. There are helpful ideas in this letter and more were shared in our meeting.
The curriculum for Key Stage 4 and 5 is prescribed, to a large extent, by examination boards, with some room for schools to make choices in some disciplines. As you correctly note, at Key Stage 3 we have greater flexibility to deviate from the national curriculum. History is one of the key curriculum areas where schools can make a difference. Our History department took action from the start of this academic year to bring greater diversity to the content covered. The Key Stage 3 curriculum now contains a Black History unit focusing specifically on Civil Rights which is taught in Year 8 alongside the study of the British Empire and its role in the slave trade, from its inception to its abolition. At A level, topics chosen over the last decade have sought to provide students with a range of perspectives. For the last four years, one of the two A level topics has been the USA c.1840-1876. Centred on the causes of the American Civil War and Reconstruction, issues of race and identity were tackled directly. Right now, Year 12 Historians are writing their coursework about the American Civil Rights movement from the mid 19th to the mid 20th century. Alongside this, the Government and Politics course continues to focus on the way in which civil rights and minority rights have been advanced by political action - including protest - and protected by the courts, by legislation and by executive action in the UK and the US. We hope that the national focus on the importance of these matters being addressed through school History will see further development in resources to support all schools in delivering these important subjects.
With regards to English Literature, we have some freedom in the selection of Key Stage 3 Literature so the texts can be diverse and at Key Stage 5 we teach postcolonial critical theory, looking at Othello through that lens. There is definitely room for examination boards to permit a wider range of texts at GCSE, something we like many other schools are asking for. We have taken steps to implement change to the wider curriculum by introducing Philosophy and Ethics from Years 7 to 9 introducing diverse perspectives on faith and philosophy; the PSHE curriculum across years 7-10 has been rewritten and includes important issues including discrimination and consent. We have this year changed our tutor structure to enable discussion and debate of important issues pitched at an accessible level for each Key Stage. Equality and Diversity have been taught this year, with many of the Diversity resources devised in close consultation with our student-led Diversity Society. We have also introduced a sixth form lecture series and our academic societies have focused on the issues around Black Lives Matter: what statues really tell us about our past; the race riots in the 60s and whether there has been any real change. Assemblies have addressed issues of race and most recently Black Lives Matter at Key Stage and School level. We are very aware that Borlase is not demographically representative of the UK and we are committed to reviewing and improving the understanding of our past and present; this has to be continuous and responsive.
In the last two years we created a new vision and values statement "Inspire, Empower to Shape the Future"; we want teachers and the young people leaving this school to have the skills, confidence and ethical values to change the world for the better.
It is heartening to see how many of you are already involved in this change and Borlase, through our staff training and development of our curriculum, will strive to play our part fully. We have had teachers train in mental health support, as Stonewall champions and diversity training, particularly for tutors and PSHE teachers, will be very valuable.
Although we, like all schools, have been closed since 20th March, Borlase is still sustaining assemblies which have addressed these important issues and our online learning still includes PSHE, the tutor programme and academic societies as outlined. It is much more challenging in this environment and everything takes considerably longer for teachers to prepare. However, I am hugely grateful to them all for their unstinting commitment, working even longer hours than usual.
You have rightly highlighted in this letter the significant part schools can play in leading change and we are committed to our role in this. Education needs more teachers to be part of this mission and I encourage any of you, considering a career change or graduating, to think about the impact you could have through training as teachers.
Please take this letter as my commitment to engage wholeheartedly and positively with this issue.
Best wishes,
Kay Mountfield
Headteacher