Borlase Boost Challenge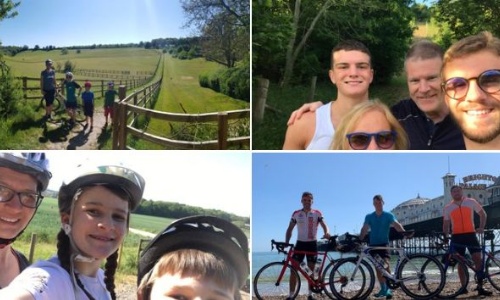 The Borlase Boost challenge smashes target and brings Borlase community together
Monday 18th May saw the launch of our Borlase Boost event. We wanted to get Borlase to Tokyo! Our challenge was to cover 10,000km in distance, taking Borlase to the 2020 Olympic stadium in Shinjuku, Japan. Our aim was to support the physical and mental health of all Borlasians by getting active and raising much needed funds towards our Fitness Suite in the new Sports Hall. We wanted to donate 20% of all funds raised to support the NHS heroes.
People who entered had to record the distances they covered during the 10 days of the challenge doing an activity of their choice. We managed to get a large number of people involved, including students, members of staff, Old Borlasians, parents and other members of the Borlase community. We had a total of 2217 entries of people being active over the week, 274 people were emailed updates each night and on top of that we had a large number of members of staff participating too.
The activities ranged from cycling, walking, swimming, golf, Zumba, kayaking, scooting and many more. With such large numbers participating, we smashed our 10,000km target by day 4! A revised target was then set of 20,000km for a return journey from Japan, which we also successfully reached. Due to everyone's fantastic efforts we were able to finish the boost covering 33,304 kms in total. What an amazing result!
We are so proud of our Borlase community coming together to help us with this fundraising initiative, especially during difficult and challenging circumstances of a nationwide lockdown. It is so heart-warming to see what can be achieved when we all come together in this way. On behalf of the school, and especially the PE and Sport team - we are hugely grateful for everyone's support with our fundraising challenge.