6th Form Open Evening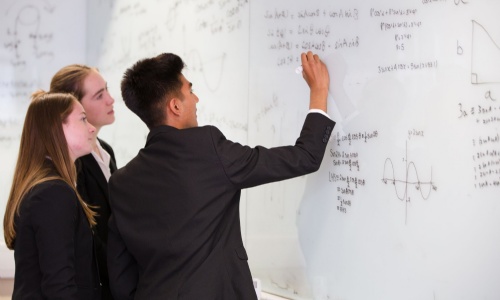 On 25 November, Borlase will be holding a virtual Open Evening for September 2021 entry into the 6th Form
This year, regulations regarding coronavirus have made it impossible for us to organise our usual 6th Form Open Evening event. However, we are excited and proud to present an online look at life in the Borlase 6th Form. If you are an academically curious, hardworking student keen to share your interests and passions, as well as discover new ones, then the Borlase 6th Form could be the place for you. Every year we welcome some 80-90 external applicants who have completed their GCSEs at other local schools into our school. The skills, talents, determination and ideas that they bring are a vital part of what makes Borlase Borlase!
The virtual open evening will comprise of three parts. Firstly, at 5.30pm on Wednesday 25 November, on this website and on our YouTube Channel, we will broadcast a welcome video that will provide an introduction to the 6th Form experience here. This video will subsequently be available to watch, at your convenience, here or on YouTube. We have also made a series of subject specific videos. These will be hosted on each of the Academic Department webpages, as well as on YouTube as a playlist. We suggest that you watch the videos of subjects you are interested in studying before the final part of the evening. From 6.30pm to 8pm, the Heads of Department will be online in virtual meetings, taking your questions and explaining in person what it means to study their subject at A level. Much more information about the Borlase 6th form can be found in the dedicated part of the website.
We hope that the evening will give a flavour of life at Borlase in the 6th Form and we hope to be able to welcome applicants onto site in person at some point in 2021!