Fundraising success for Mental Health Awareness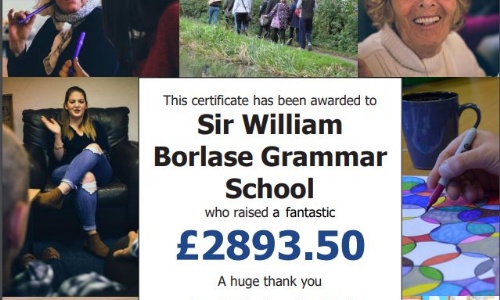 Borlase raises outstanding amount for World Mental Health Awareness.
A huge thank you to everyone who who contributed to the Mental Health fundraising initiatives at the beginning of October which were held in recognition of World Mental Health Day. As a result of the donations made on mufti day on Friday 9th October, we raised an outstanding £2893.50 for the local charity Bucks Mind. Bucks Mind are an independent charity working to support and represent people with mental health needs in the local community.
We also raised an additional £598.18 through the selling of green ribbons which is being donated to the Mental Health Foundation. Green ribbons are the international symbol for mental health awareness.
What an incredible achievement, well done to everyone who was involved!