Year 13 pupils awarded Young Scientists of the Year 2020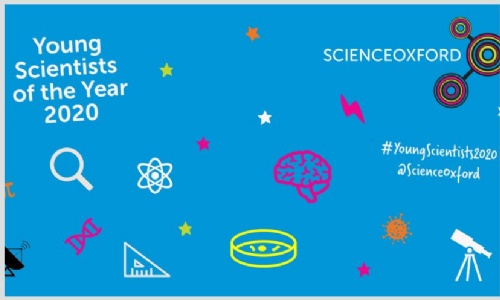 Year 13 pupils awarded prestigious title of Young Scientists of the Year 2020
Every year Science Oxford celebrates outstanding year 13 students across Oxfordshire & Buckinghamshire at the Young Scientists of the Year Award. Now in their tenth year, the awards are an opportunity for teachers to nominate their best year 13 students in science. Pupils are selected on exam results, progress made during their A-level course or in recognition of their enthusiasm and commitment to their chosen subject. We are absolutely delighted to announce that year 13 pupil Alice Turnbull, who was nominated for Biology, and Dani Taverner who was nominated for Chemistry, were both awarded this prestigious title of Young Scientist of the Year.
Usually, the event is held amongst the dinosaurs at the Oxford University Natural History Museum but this time round the event took place virtually on Zoom, and students were celebrated with virtual waves or rounds of applause for attributes such as dedication, enthusiasm, curiosity and supporting others around them.
Hosted by Head of Education and Outreach, Andrew Kensley, the event kicked off with a keynote presentation from Cagla Tosun who works in Oncology at the University of Oxford. Other talks were given by Zoe Clark, a graduate mechanical design engineer, working at the Rutherford Laboratory, who gave us an insight into her current work in the Targets group at ISIS Neutron and Muon Source and the engineering challenges she has to overcome. The talks gave students a chance to hear young science researchers and professionals about what a career in science is like and, hopefully, inspire them.
We are very proud of Alice and Dani of this incredible achievement and hope they enjoyed the virtual celebrations.