Borlase Drive-In Concert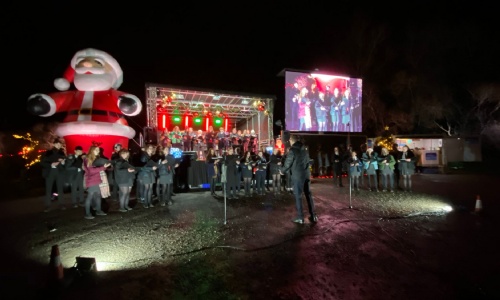 Marlow Christmas Drive-In event an opportunity for groups all over Marlow to perform live on stage
After nine months of practicing at home, as well as socially distanced music lessons, and rehearsals in small groups, Borlase's Jazz Bands, Cantorum, Y12 dancers and more kitted up to put on a show once again. The Marlow Christmas Drive-In was an opportunity for groups all over Marlow to perform on stage to a live audience of 100 households, watching from the warmth of their cars, listening through their own stereo systems.
The night kicked off with some classic Christmas tunes from Senior Jazz Band, followed by first-class performances from the student-led Chapel Choir and Octet (which, due to the conditions, managed with just six members!). Later performances included a routine from the Y12 dance ensemble, Intermediate Jazz Band with a Christmas rendition of a classic Herbie Hancock number, and a few favourites from Cantorum's Christmas Carol Concert.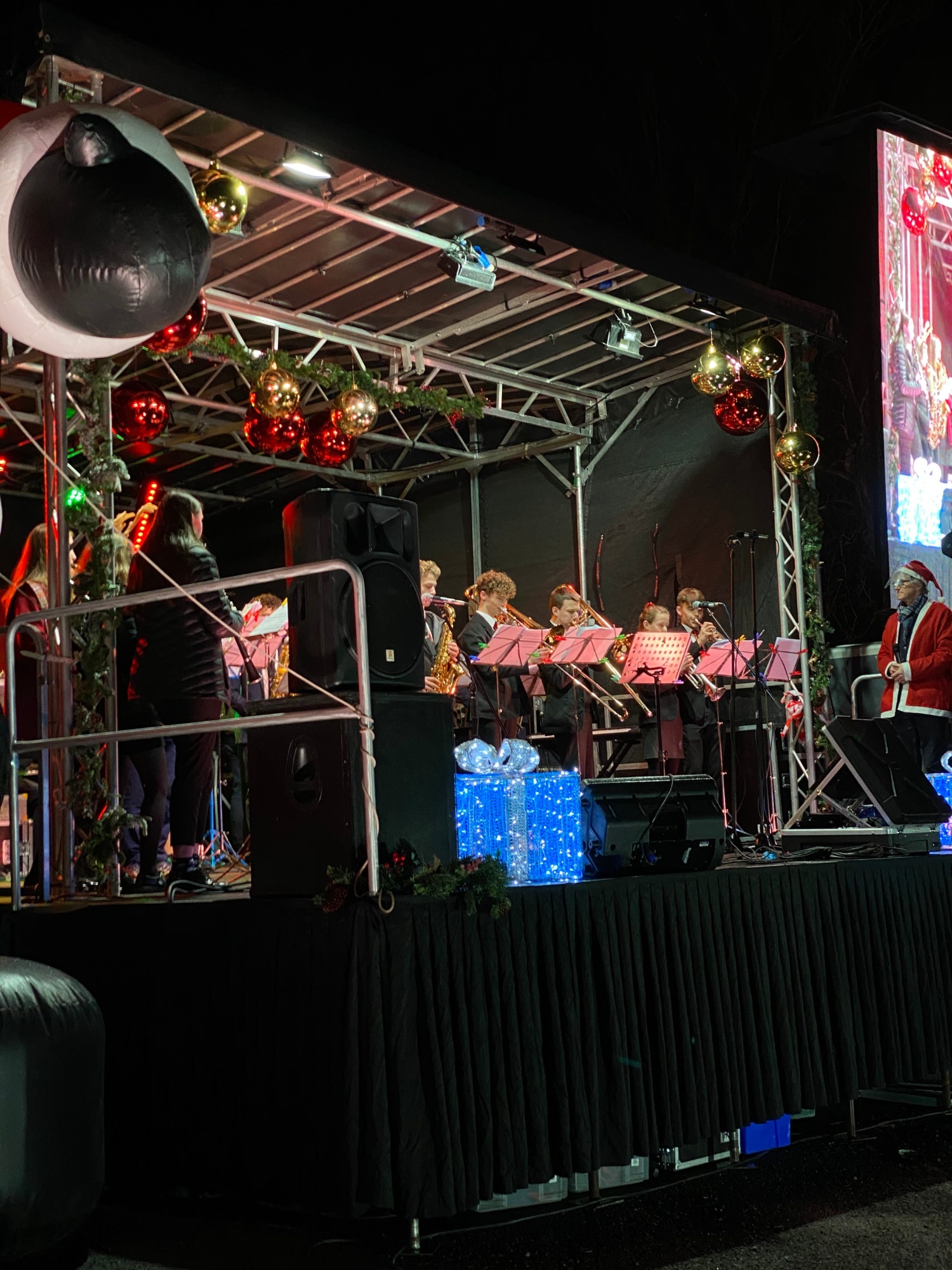 Despite many groups missing members due to isolation, all acts delivered faultless performances: each was met with a dazzling response from the audience's car horns and hazard lights to express their enthusiasm and appreciation, encouraged by Mr Davie, who obviously got his fair share of jokes in throughout the evening!
The chance to perform live once was a boost to the spirits of every student and teacher, and it couldn't have happened without the continuous support from Mr Miall, Miss Mountfield and all the staff across the Arts Departments.
Borlase's night at the Marlow Christmas Drive-In will be remembered as a welcome blast of comfort and joy to conclude an otherwise unpredictable year.