6th form Open Evening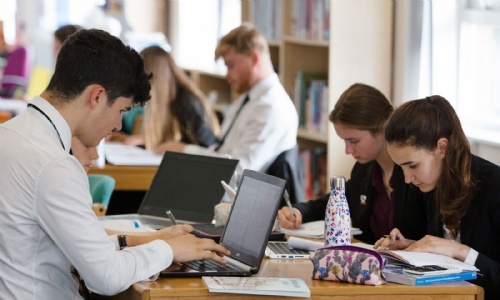 The 6th form Open Evening for admission to Year 12 in September 2020 takes place on Monday 11 November 2019.
The 6th form at Sir William Borlase's Grammar School is a vibrant and dynamic community. An integral part of our school, 6th form students at Borlase have the opportunity to excel academically through working with passionate, specialist teachers in an aspirational, supporting environment.
We welcome applications to the 6th form from within and beyond the Borlase community. Every year, some 80-90 students join us from other local schools to complete their secondary education here.
Our open evening provides the opportunity to hear from the Headteacher and the Head of 6th form but also to listen to subject talks in the school's departments.
Doors open at 6.15pm. Students from all schools are welcome. For September 2020 entry. Please just come along - no need to book or register.
There will be talks from the Head Teacher at 6.30-6.50pm and 7.40-8pm. There will also be Departmental subject talks throughout the evening to help with the option decision making process.
Subject talks will be at the following times:
6.40-6.55
7.00-7.15
7.20-7.35
7.40-7.55
8.05-8.20
8.25-8.40
Access is via the Archway entrance on West Street. We regret that there is no parking on the school site and ask that you park with consideration to our neighbours. There are public car parks on West Street next to the Cote restaurant and behind Sainsbury's.