Poetry by Heart Competition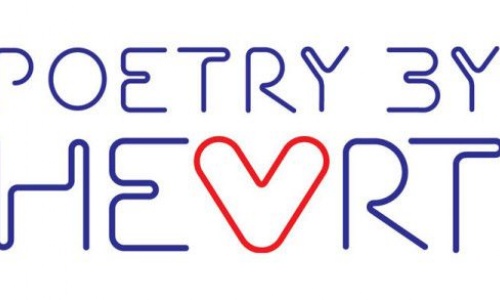 KS3 students participate in Poetry Competition to select a School Champion to enter for National Competition
During January and February 420 students in Years 7, 8 and 9 took part in our KS3 'Poetry by Heart' competition, to select a School Champion to enter for the national competition.
Every student learned one poem during the Christmas holidays and then recited it to the rest of their class in an English lesson. Three winners were selected from each class to go into the Year Group final, and the teachers and students saw some great performances.
Fortunately, the organisers extended the closing date for entry to the national competition, so we were able to delay the Year Group finals until we were back in school.
The Year Group finals took place in the Theatre in the week of 15 March, with each finalist reciting two poems, one written before 1900 and one after, before our judges and around 60 of their peers. We saw some wonderful performances and the judges had the difficult task of choosing 2 winners for each Year Group to compete for the title of School Champion.
The Grand Final took place on 23 March in the Theatre and the 6 finalists each performed their two poems to a judging panel of Miss Mountfield, Miss Holmes and Mr Cross and 60 Year 9 students - a very daunting task. In addition, the final was videoed so that all students in Years 7-9 were able to watch it afterwards. All of them performed brilliantly and the standard was extremely high. Of particular note were Amelia Murfitt's moving performance of Laurence Binyon's For the Fallen, Josh Mustard's recital of Kipling's classic If, and Zara Yates' performance of Emily Bronte's Remembrance. After much deliberation amongst our judges, Year 8's Savannah Mason was selected as the school's Key Stage 3 Champion, for her performances of Wordsworth's A Complaint and Carol-Ann Duffy's Originally. The judges were very impressed by the way in which Savannah demonstrated her understanding of two complex poems and the way in which she brought them to life through her performance. We have submitted Savannah's performances to the National competition and are waiting anxiously to find out if she progresses to the National Final later in the year.
Congratulations to our worthy finalists:
Year 7: Christopher Hackett and Amelia Murfitt
Year 8: Savannah Mason and Joshua Mustard
Year 9: Joe Reid and Zara Yates