Mental Health Awareness Week - 10-16 May 2021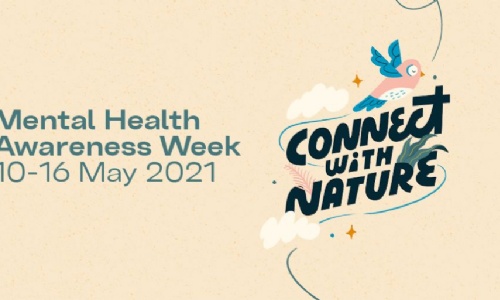 Borlase embraces Mental Health Awareness Week with theme of 'Nature'
The Mental Health Foundation have organised and hosted Mental Health Awareness Week for the last 21 years, during which time the event has grown to become one of the biggest awareness weeks across the UK and globally. This year it is taking place from 10-16 May and the theme is 'Nature'.
The evidence is clear that access to nature is crucial for our mental health and millions of people re-discovered that during the lockdowns this past year. However, this was not the same for all of us. We want to explore what the barriers are and ensure everyone is able to share in the natural world and experience the mental health benefits.
The week is an opportunity for people to talk about all aspects of mental health, with a focus on providing help and advice.
To kick start the week, Borlase will be having an extended Q&A assembly with Dr Lucy Russell from Everlief Child Psychology with questions being set by students for Dr Russell to discuss. In addition, year 7s and 8s will be having a nature trail competition whilst year 10s will experience some workshops hosted by Bucks Mind.
There will also be an opportunity for parents and staff to participate in a webinar facilitated by Bucks Mind which is taking place on Monday 17th May, 16:00-17:30.
This session will include:
Opportunity to learn about the Peer Support service and other services provided by Buckinghamshire Mind

Starting the conversation around mental health

Signposting to useful organisations

Safe space to ask questions

Build support networks with the school and other parents/families