'Hidden Talents' House Competition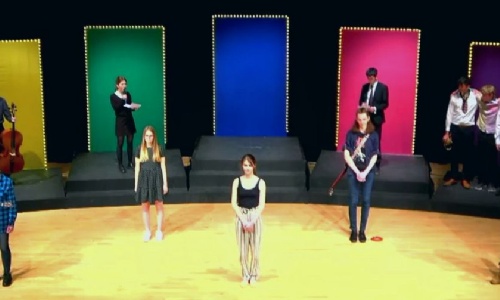 Live shows streaming on Borlase YouTube channel for Hidden Talents House Competition
On Wednesday 5th May and Thursday 6th May, Borlase hosted their first even Hidden Talents Show. This spectacular event was created and produced solely by the Tech Theatre Students as part of their final exam. Audiences from all over joined together, via a YouTube livestream, to seek the hidden talents of Borlase; whether this was a unicyclist, singers, dancers or anything in between.
Both shows were hosted by the absolute power duo that is Hana Jolly and Olly Gale. These two were so perfect for the role of hosting the talent show, they provided us with many jokes and kept us entertained throughout. A big thank you to the judges of the show! Kayla Carter, musical theatre sensation, gave the candidates in depth critiques on their performances. Headteacher, Miss Mountfield, was beaming with pride during the show whilst also being a fantastic judge. Finally, Mr Davie gave critiques on the candidates musicality which was much appreciated due to the variety of musical instruments played. The judging panel truly had every base covered which resulted in Lizzy Ainscough, and Charles Betz winning the Hidden Talents Show. Well done Lizzy and Charles!
Overall, the Hidden Talents show was a great reminder of how successful Borlase's Arts Department is. After a very long period of time without any form of theatre, it was refreshing to finally watch live performances again. Borlase is filled with hidden talents and I'm glad this show highlighted that!
The shows are still available to watch on youtube!
Tom McCrorie, Arts Captain, Y13