House Competition ' The Chase'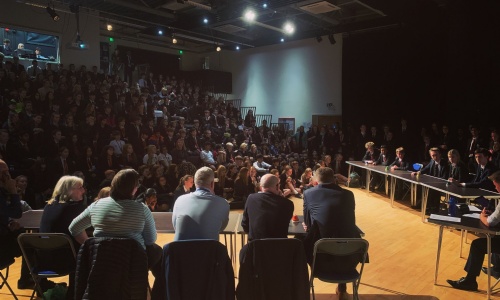 Borlase has very own edition of 'The Chase' competition
On Tuesday 12th October, Borlase had its very own edition of 'The Chase' where each house was challenged to see if they had what it took to beat the chasers.
The event involved a team of students from each house competing against the chasers, a team of teachers. It took place in the theatre under dimmed lights with over 300 students in the audience, cheering on the teams. Each team had 2 minutes to answer as many general knowledge questions as possible, with the aim being to score more correct answers than the chasers. The Chase theme tune and a ticking clock on the screen added to the tension and atmosphere as the students and teachers battled for the title. It certainly brightened up Tuesday lunch with many cheers and laughs!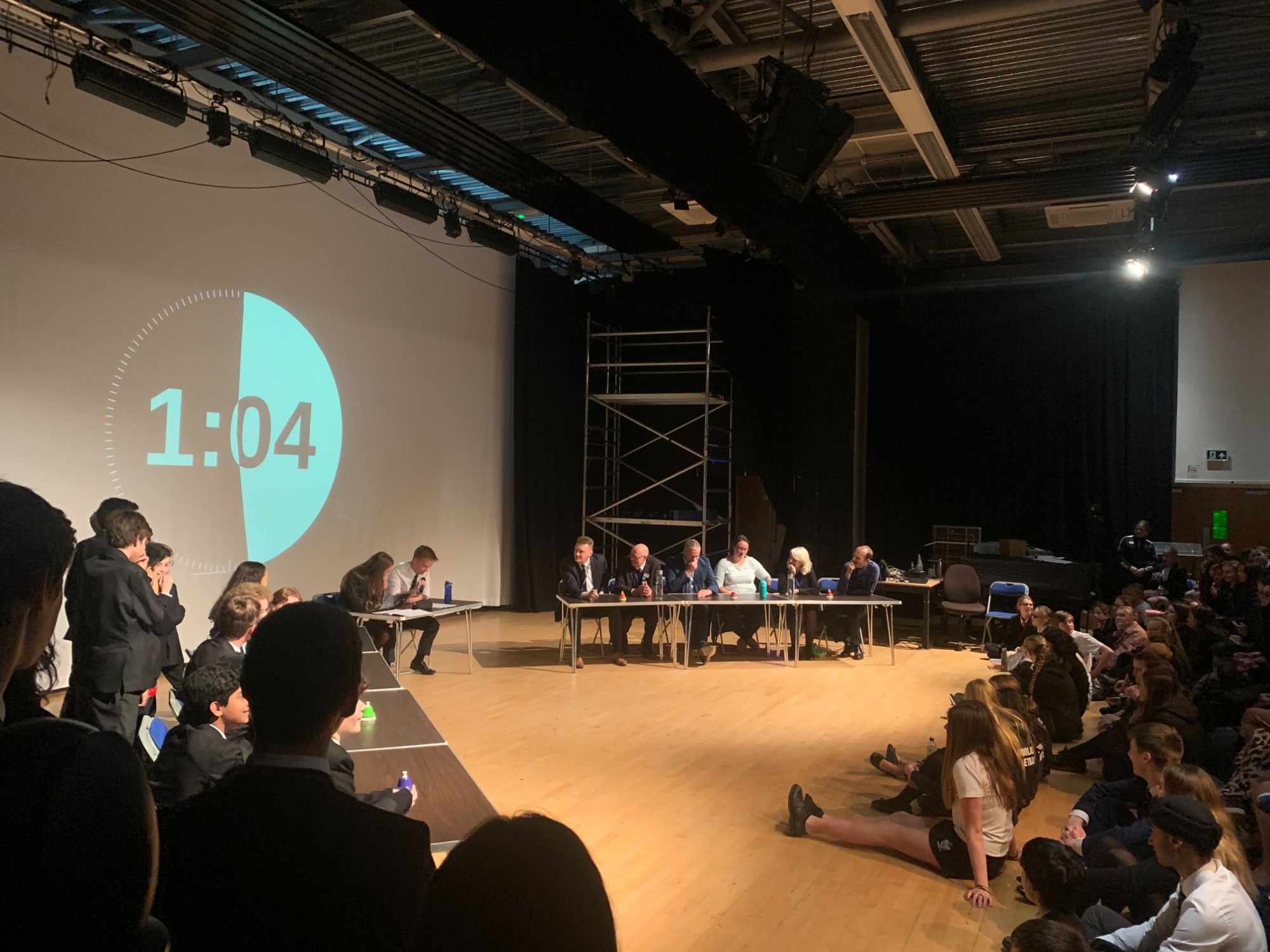 All houses competed very well; however it was Vikings that won in the end, beating the chasers by answering an amazing 19 questions correctly in the time. The full results are listed below, and house spirit points were also awarded for the number of house supporters.
The Chase Results (house points)
Vikings - 40
Britons - 30
Normans - 25
Saxons - 20
Danes - 15
Romans - 10
Spirit Points (house points)
Britons - 25
Normans - 23
Danes - 19
Vikings - 18
Romans - 18
Saxons - 12
Big thanks to Mr Miall for all his support in helping us to organise this event. Also, thanks to everyone that took part and all those that came along to cheer on their teams. Lastly, a special thank you to Will Tucker, Harvey Green, Kassia Goosen and Will Manthorpe for their tech support in setting up the lighting, screen and cameras for the event; we really couldn't have done it without them.
The event was a great way for us to experience what it is like managing a large-scale event and presenting to hundreds of people. Not only was organising "The Chase" enjoyable, but the skills we have gained will also be useful in the future as well.
So, all that's left to add is, which house will win the next tier 2 house event? Will Vikings win again, or can another house come out on top?
Emily Gillespie and Theo Stevenson Bunney